Our Staff...
...Their Stories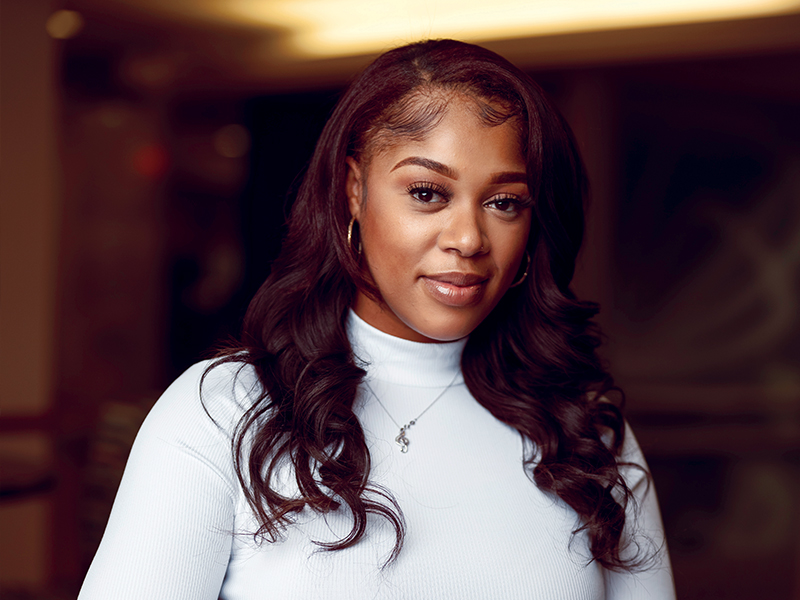 "Before Wildfire, I was a waitress at Buffalo Wild Wings. Before that, I was a basketball player on a full scholarship at Delta College.
I've played basketball since I was five years old…but initially, I hated sports. My brother played basketball and football and both of my sisters were really good at basketball, but I wanted to be a singer, actress and a model. But my mama just said, 'That's not reality. That's not something that's going to get you into college.' So she made me start playing basketball instead.
I played all the way through high school, making varsity my freshman year with a coach that had won three championships before that. At 14, I got to go to Michigan State for a big basketball camp as a varsity player. There, I met the Tennessee University's women's basketball coach, the one who coaches in the WNBA now.
I had a lot going on with basketball, but in the back of my mind, I always wanted to be an entertainer, an actress. I wrote novels and fictional stories. When I got to high school, I started doing stage plays and sneaking to choir rehearsal when I was supposed to be at basketball practice. We used to do singing telegrams and would go around singing for money. My mama, she didn't believe in any of that stuff, so, I didn't really tell her what I was doing.
My Mother took us to live with my Grandmother when I was 8 years old, and she helped raise me. She's from Mississippi. We call her 'Madea', which means 'mother' in the South. A lot of people think it came from the Tyler Perry movie, but it doesn't. Her real name is Gladys, and she had a French and Caucasian father and a Black mother. Her mother had this dark beautiful skin and we called her Big Mama.
My grandmother taught me how to be a woman. She taught me how to cook. She taught me how to do things. Through all of that and throughout high school, I stayed playing basketball because I had no choice at the time.
But when I got to college, I quit the college basketball team. It was the first time in my life that I realized ‌I was on my own, and I could do what I wanted. I realized I could make my own choices and wasn't tied down anymore. My mama wasn't dropping me off at school; she wasn't picking me up. She wasn't paying attention to the things I was doing anymore, because I was an adult, so I quit. With that, I lost my full scholarship for basketball and college got expensive. I dropped out and started working at Buffalo Wild Wings to pay the bills.
Then I became a single mom at 22 years old. My son's father left when I was pregnant and never came back. It was hard working 16-hour shifts with a newborn and no support at night, so I had to quit my job. My son is my greatest accomplishment. Without him, I don't think that I would be here right now. He is very loving and supportive. He understands when I'm upset or when I'm sad, and he's with me, literally 365 days out of the year.
Anything I do, I do it for him, so I applied at Wildfire and I became a teller. I was also selling purses, shoes and apparel on the side just to be able to buy clothes for work and to put food on the table for my son. I would audition in Chicago and Atlanta for movies and stage plays on my off days. I was struggling. I didn't have funds; I was behind on rent. My car payments were due, bills were just piling up and I was by myself.
Then, I got a full-time position in June as a Member Service Representative, and it literally changed my life. I literally cried real tears. I needed help and that's what I got. When I finally got this position, it was like a weight was lifted off my shoulders. Today, I work full-time AND I have three worldwide movies on TV.
This job has changed my perspective on people and jobs entirely. I see how management works and different levels of jobs. That's influenced me to become better, because when you see people and higher levels than you doing great jobs, and you learn more and more. It makes you want to be better.
I love that I can help people with this job. You think your problems are hard until you see somebody who can't do something for themselves. But then you're able to help them with something that will not only change their lives, but their children's lives and their grandchildren's lives.
I like seeing joy on their faces when they realize, 'Oh, it can be done!'
—Chynna, Member Service Representative