Our Staff...
...Their Stories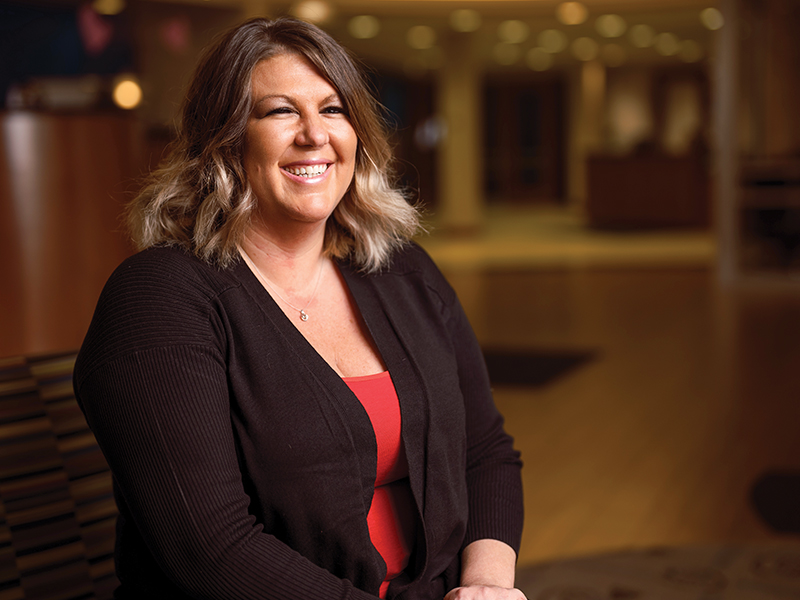 "After loan officers take the application, it comes to me and I process the documents. I make sure everything in the application is correct and then I send it to underwriting. They review it, and it comes back to me once they let me know what else we need. I communicate those needs with the member, then we order the appraisal and the title work. Once those are in, I review all of that to make sure that it's all good to go.
In my position right now, I'm helping many people get their first home or a new home. I just love it when I can make everything go smoothly for them. Especially for a first-time homebuyer, it's phenomenal. It makes me feel like I did something helpful, especially when members are so grateful. Buying a home can be a scary endeavor and I've been in their position before, so I know what that's like.
Some buyers, especially if they've never purchased a home before, will feel badly about asking a lot of questions.
But that's what I'm here for! I'm here to answer questions and guide them through the process. Some people will call multiple times a day, and that's fine. That's what I'm here for and what I'm getting paid to do.
My proudest moment is probably buying a house of my own. I made a plan that I was going to buy a house before I was 30. I bought my house in June of 2014 and I turned 30 that next July. I did it all by myself! I was very proud of that, and I want to help others experience that same feeling of pride.
Outside of work, I love cooking. My mom's side of the family cooked a lot growing up. I really wasn't interested in it for a long time, but then I just really got into it. I like the outcome of preparing a meal and the presentation. Plus, it's nice when people are like, 'Oh my gosh, Kara, this is so good! Will you make this again?'
I'm not artistic at all in the traditional sense like with drawing, or pencils or anything. But with food, I feel like I am. I'm not a chef or anything, but I love it and its fun. It's relaxing to me.
I've faced a lot of challenges in my life. My mom passed away when I was seven and that was just heart wrenching. She was killed by a drunk driver when she was out for a walk. It was 30 years ago and it's still very hard to deal with and go through life without your mom. I recently lost my youngest brother; he passed away unexpectedly two years ago. It's hard to move on when you lose those people that are close to you, but you get up and you continue on with life.
Everybody needs different support with things like that. A lot of people will say, 'I'm so sorry if there's anything I can do, let me know.'
And that's fine. But sometimes you don't know what you need. My mom died when I was seven and I don't think I was ready to talk about that until I was well into my 20s. So, just having somebody there that wanted to listen to me to talk about that was important.
If anyone I know is going through something, I say, 'Whenever you're ready, you come to me.'
I would tell anyone who might be struggling, to just hang in there. It does get better. It may not seem like it and you're still going to be sad, but it does get better."
—Kara, Mortgage Processor