Our Staff...
...Their Stories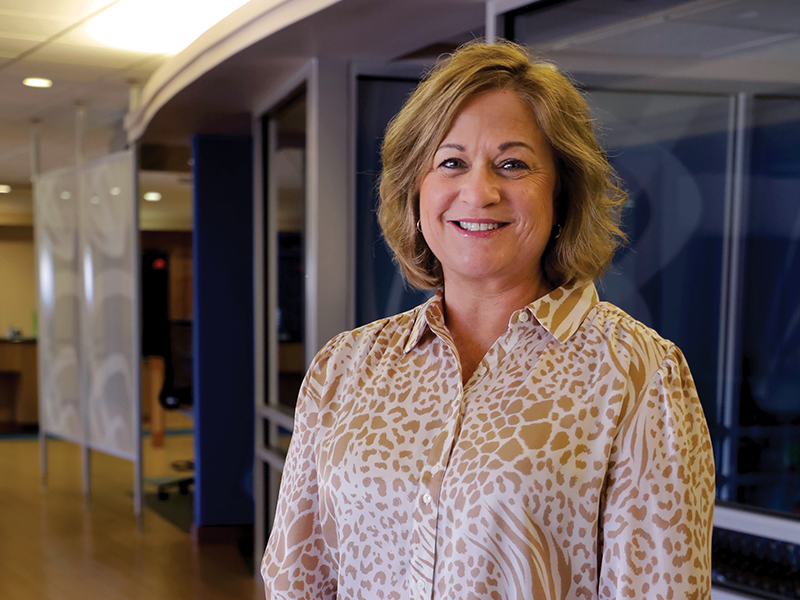 "I started out at a bank back in the late 80s as a teller, and then went into marketing. I actually worked for Linda, our Chief Marketing Officer here at Wildfire for 12 years at the bank, but when they downsized our department, I lost my job.
I had a couple jobs in the financial industry. Then one day, out of the blue, I got a call from Linda.
'Hey, do you like your job?' she said.
I told her I did…but I really didn't.
Then she said, 'I was wondering if you'd be interested in coming to work with me again.'
That was in 2005, and today we've been working together for almost 17 years.
I just really respect her. She's good to work for and I feel like we're a good fit. I know what she wants and I know what she expects of me, so we have a very good relationship.

Part of my job is handling all of the sponsorship and donation requests from the community. We have an area on our website where people can go online and apply for a sponsorship or a donation. I handle all of those, and I also coordinate the jean days that we do two times a month as a fundraising effort for the community or our employees.
For our Jean Days, I pick two nonprofits each month from the Great Lakes Bay Region. Employees then sign up and pay $5 or more to participate—their $5 goes to the chosen nonprofits. Some of the charities that we work with include Child and Family Services, CAN Council, Bay Area Women's Center, Shelterhouse in Midland, Underground Railroad, Barb Smith Suicide Resource & Response Network, the Rescue Mission of Saginaw, Good Samaritan Rescue Mission in Bay City, Diaper Alliance and others. At the end of the month, I'll mail them a letter along with a check. It's all a surprise to the nonprofit; we never let a nonprofit know that we're doing a Jean Day for them.
Last year, we raised over $13,000, and in 2020, it was a little over $14,000.
Typically, our jean days are only for nonprofits, but if we have an employee going through something difficult in their life, we will do a Jean Day for them to help them through whatever they're experiencing. We've done that a few times over the last several years and the response we get from employees willing to help their coworkers has been amazing.
For example, one of our employees had a child with a chronic medical condition and she was taking him back and forth to U of M quite a bit for testing and treatment. We did two jean days for her. We did one and then a couple years later, we did another one because he had to go back and have another procedure done. She was a single mom with two little kids at home, and it was just amazing to help her out like that. Another employee had a house fire, and we dedicated a Jean Day to help them out, too.
I enjoy what I do because of the community. I love helping people. I get emails from people when we do a jean day for them and they are so surprised. I just love making people happy.
I'm most proud of raising my two girls on my own. My oldest daughter is 26 and her name is Isabella. She graduated from Central Michigan University and moved down to the Detroit area. She's a technology analyst, and she just bought her first house.
Then my youngest, Jacklyn, is 23 and she got her associate degree from Delta College last year. She was hired at Garber Management Group back in July working in accounts payable and she absolutely loves it.
I loved raising my kids. It was very rewarding, and they have both turned out to be wonderful adults. I'm very proud of them."
— Michelle, Marketing Assistant