Our Staff...
...Their Stories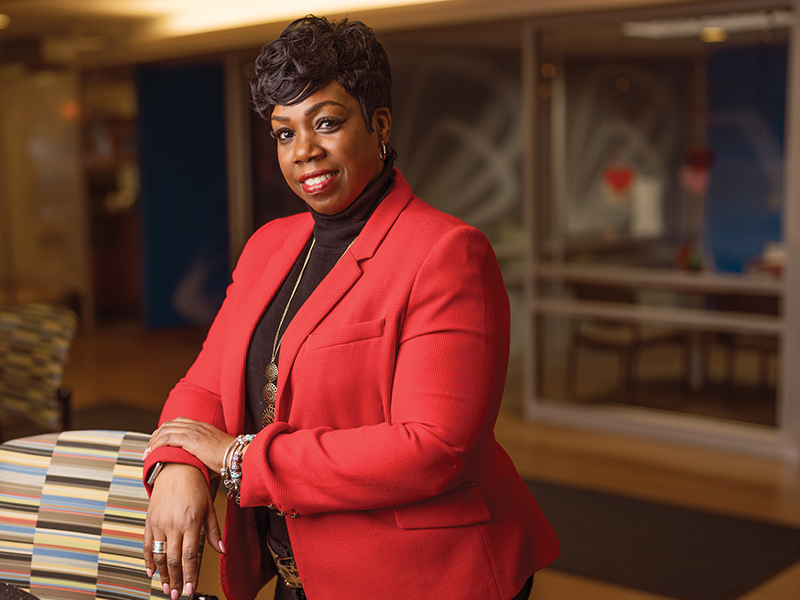 As a consumer loan manager, I oversee the consumer lending functions of the credit union, whether that's working with the underwriting with the loan officers or the processing of the loans with the processing department. I also work with the Chief Lending Officer to help determine rates and assist with loan promotions that we are offering. I assist with coming up with ways to increase our loan volume and get members, and those that are not yet members , to come to Wildfire for their loans.
I actually worked at a bank before coming to the credit union, and noticed that the philosophies were very different. The credit union is about people helping people. There aren't a lot of different fees that the member is asked to pay and credit unions work at putting money back into the community. Banks are beginning to do that now, too, but weren't back when I got in the game. Credit unions have always been about keeping the money here, right where it matters.
Helping people in the community that I grew up in is a wonderful feeling. It's being able to help someone rebuild their credit after a divorce or after a health issue. It's things like that which have been most rewarding for me. I get a sense of pride when I am helping someone who has struggled financially and I'm able to help them get back on track rebuilding their credit.
The first thing that I say when I talk to someone who might be struggling financially is I remind him or her that bad things happen to good people. Whatever your credit looks like today, we can improve it, which is going to ultimately increase your buying power. The higher your credit score is, the lower your interest rates are which means you pay less overall.
Then I start with the basics: looking at what you have financed, looking at how you currently pay, how much is owed , and sometimes even helping to create a budget so that you can make sure you can pay your bills on time.
It is human nature for people to be afraid to open up about their finances when they have experience financial issues. The key to being a good lender is to use good judgment in your decision making however, as lenders; you don't judge a person's character.
Once, we get that out of the way, making the person feel the doors of communication are open then the conversation becomes more about how to get back on track than what caused you to get here.
My mother was one of the most influential people in my life. She was such a hard worker. She tended to the home, my siblings, and my dad and made everything look so easy. As I got to be an adult and had a child of my own, I realized that parenting wasn't as easy as she made it look—she was able to handle everything AND make it look easy throughout the process.
My mom and I had a good relationship. So, I tried to make sure that my daughter and I have an open, loving, honest relationship with communication. The open lines of communication are important, especially in this day and time, where kids are so exposed to everything. I love that I see myself in my daughter. I see her strengths. I just love the relationship that we have. It's a pleasure."
— Teresa, Consumer Loan Manager