Grab the Keys and Hit the Road to Your Automotive Dreams, We Got Shotgun!
Whether you are searching for a trusty vehicle to get you from point A to B or that flashy new ride, we have the auto loans and rates to help you get the perfect vehicle.
---
Step Into a New or Used Auto
Let Wildfire help you find the vehicle that fits your needs and budget.
New & Used Car Loan Rates
All rates listed are the Annual Percentage Rate (APR).
Rates are based on the applicant(s) credit score.
Rates are subject to change without notice. Call the credit union for current rates.
Loans are based on credit approval.
Auto secured loans may require a down payment of up to 20%. Down payment amount is based on credit worthiness.
Effective Date: 12/2/2023 - 12:00 A.M. EST
Account Info
Term
APR
Payment Amount
New & Used Autos 2015 - Newer
$19.87/mo per $1,000 borrowed based on maximum term.
New & Used Autos 2018 - Newer
$17.22/mo per $1,000 borrowed based on maximum term.
New & Used Autos 2019 - Newer
$15.51/mo per $1,000 borrowed based on maximum term.
Used Autos No Model Year Limitation
$24.02/mo per $1,000 borrowed based on maximum term.
The GAP Advantage
Closing the gap in protecting your current and future vehicle investment.
What is GAP?
Guaranteed Asset Protection or GAP, takes care of your remaining loan balance, protecting you, the borrower, from the burden of paying off the amount still owed. The GAP settlement may include your insurance deductible up to $1,000.
What Does GAP Cover?
In the unfortunate event of an accident or theft of your vehicle, in which your insurer deems it a total loss, GAP would cover the following:
The remaining balance of your loan not covered by insurance
$1,000 towards the financing of a replacement vehicle if financed through Wildfire
How GAP Works
Remaining loan balance after accident/theft
Your insurance settlement will only pay you
Your remaining unpaid loan balance (the "gap")
(Including your deductible, up to $1,000)
GAP waives the difference
GAP Advantage also provides you with the following toward the financing of a replacement vehicle
Depreciation Protection
If your vehicle is ever totaled or stolen and not recovered at anytime over the term of your loan, the Depreciation Protection Waiver (DPW) will roll on up to help you out by protecting the positive equity in your vehicle.
DPW is Perfect if You:
Put money down or have equity in your vehicle.
Make accelerated loan payments.
Want protection from vehicle depreciation.
Desire peace of mind knowing the money you invested could be protected.
DPW Benefits:
Life of loan protection.
No mileage, make/model, or vehicle year restrictions.
Open enrollment.
100% refundable for the first 60 days.
Accidental Death protection included, which provides for cancellation of up to $1,000 of your outstanding loan balance if you die in an accident.
DPW Fast Facts:
Cost of Depreciation: New vehicles lose an average of $15,000 in value during the first five years of ownership.
Average Annual Depreciation Cost: The average cost for a small SUV is $2,840 a year (AAA, "Your Driving Costs").
How it Works:
Depreciation Protection will waive some or all of your loan balance in the event that you lose your vehicle.
The waiver benefit is equal to the difference between your vehicle's MSRP or retail value at the time you purchased DPW, less the amount of your total loan balance at the time you lose your vehicle*. Check out the chart below for an example!
| Time Since Purchase | Purchase Price | Outstanding Loan Balance | DPW Benefit at Total Loss |
| --- | --- | --- | --- |
| Brand New | $30,000 | $28,500 | $1,500 |
| Six Months | $30,000 | $26,681 | $3,319 |
| One Year | $30,000 | $24,469 | $5,531 |
| Three Years | $30,000 | $15,282 | $10,000** |
| Five Years | $30,000 | $5,530 | 5,530 |
* The benefit cannot exceed the DPW addendum limit or your outstanding loan balance at the time of total vehicle loss.
** The Maximum Waiver Benefit can vary depending on level of protection selected and/or offered. Please reference the waiver addendum for specifics regarding maximum waiver amounts. The $10,000 Waiver Benefit applies here because waiver amount will not exceed the lesser of the maximum amount listed in the waiver addendum or outstanding loan balance at total loss.
Credit Life & Disability Insurance*
Life is wonderful, but it can get complicated at times when unexpected obstacles come up. Protecting your loan payments against unexpected and covered life events and disability could help protect more than your finances. It could help lighten the burden for the people you care about. Insure your loan payments today so you can worry a little less about tomorrow.
* Restrictions apply, call for details
Beyond Protection
Simple to apply

Designed to fit your lifestyle

Coverage that fits your loan

Totally voluntary

Won't affect your loan approval

Sign up for credit insurance at your loan closing, or anytime you like
Mechanical Repair Coverage
Protect yourself from the unexpected costs of an auto repair. Mechanical repair coverage (MRC) can help you limit the cost of any covered breakdowns. Get MRC today so you can worry a little less tomorrow.
Learn about MRC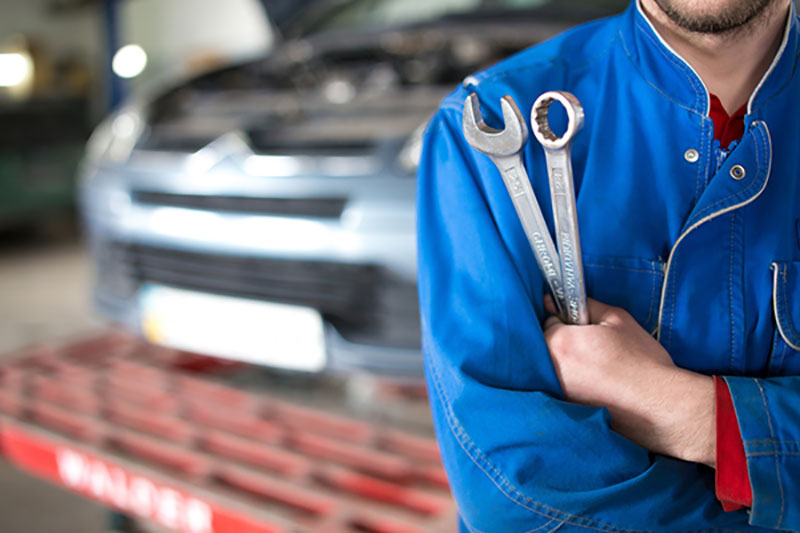 Wildfire members can count on secure, safe, and fast consumer loan approval with Wildfire. Go ahead and apply today:
You must become a Wildfire Credit Union member if you are approved and before the loan is finalized.
If you have already submitted an application with us you can check your application status.