Mobile Wallet
Date Published: Aug 22, 2022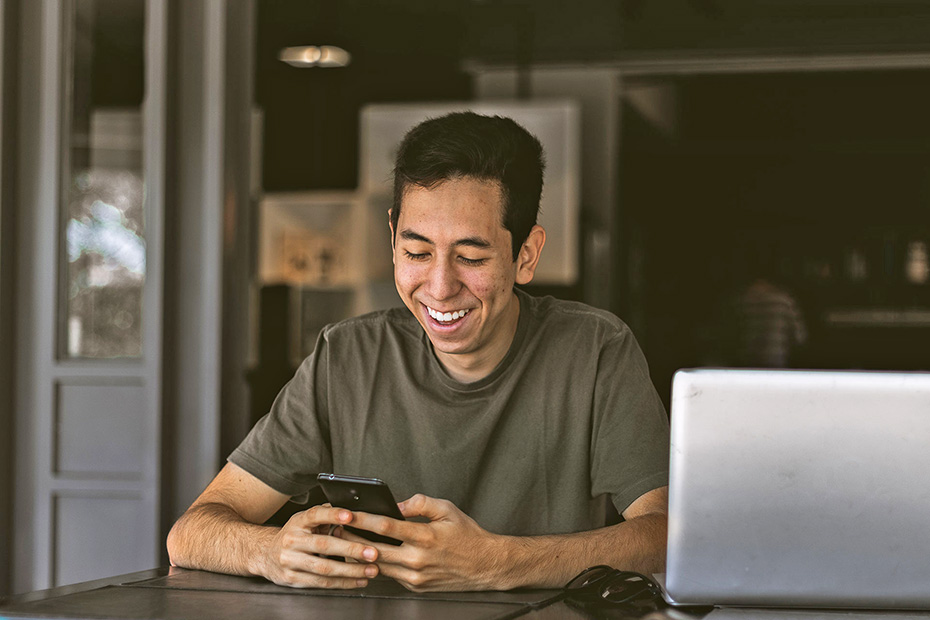 With mobile wallets, you can securely store your Wildfire debit or credit card details to make purchases at a store, within compatible apps or online using your mobile device, iPad®, or tablet.
How it Works
Step 1: Download the mobile app of your choice (options listed below) onto your smartphone or other compatible device.
Step 2: Load in the card information from your Wildfire debit or credit card.
Step 3: Start making purchases with your mobile wallet. You can either:
In Store: Hold your phone up to a digital payment-enabled terminal at participating merchants when checking out instead of swiping your card.
Online: Open your app and select a card at the checkout screen when you're shopping online with your smartphone.
App Choices
How to Load Your Card:
Open the Wallet® app
Tap the "plus" sign
Use your iSight® camera to enter the card or add it manually.
To add your Wildfire Visa® Credit or Debit card, you'll need an iPhone® 6 or later that has iOS 8.1 or later installed.
How to Use Your Loaded Card:
Look for the Apple Pay mark or Contactless Symbol at checkout.
Hold your phone near the contactless payment terminal.
Tap your Touch ID® button with the finger you have associated with your touch ID.
Keep your phone near the reader until it vibrates and beeps, indicating your payment was accepted.

---
How to Load Your Card:
To add your Wildfire Visa Credit or Debit card, you'll need an Android device running Android Kit Kat(4.4) or higher and has Near Field Communication (NFC). Make sure your NFC is on and that you have a screen lock in place as Google Pay works with PIN, pattern, password, and fingerprints.
Download and open the Google Pay app.
Once in the app tap "My Cards".
Tap "Add a credit or debit card"
Use the camera to capture your card info or enter it manually.
If you're asked to verify your payment method, choose a method from the list provided.
Receive and enter the verification code.
How to Use Your Loaded Card:
When at checkout, look for the "Google Pay" mark or "Contactless Symbol".
Unlock your phone and hold it over the stores payment terminal. You don't even need to open the app!
Wait until you see a check mark, indicating your payment was accepted.
Note: After you try adding a card, you might see a small temporary charge on your account from Google Pay. This charge is used to verify that your card and account are valid.
---
Samsung Pay
How to Load Your Card:
To use Samsung Pay you will need a compatible Samsung device and the Pay app installed. You will also need a Samsung account, a registered fingerprint, IRIS, or Pay Pin and also be located within the country of the participating institution.
Open the Pay app, tap "Start".
Register a Samsung Pay PIN, then confirm your PIN.
Tap the "Credit/Debit Cards" button.
Align your card to fit inside the photo frame or to enter info manually, tap "Enter card manually".
Tap "Next".
Review the terms of service and tap "Agree to all".
Select an option to verify your card.
Enter the code and then tap "Submit".
Tap "Done".
How to Use Your Loaded Card:
Swipe up from the bottom of the screen to show your favorite cards.
Touch PIN, use IRIS, or your fingerprint to access SAMSUNG Pay.
Place back of the phone against the card/NFC reader till payment has been processed.