Tips to Save on Groceries
Date Published: Mar 13, 2023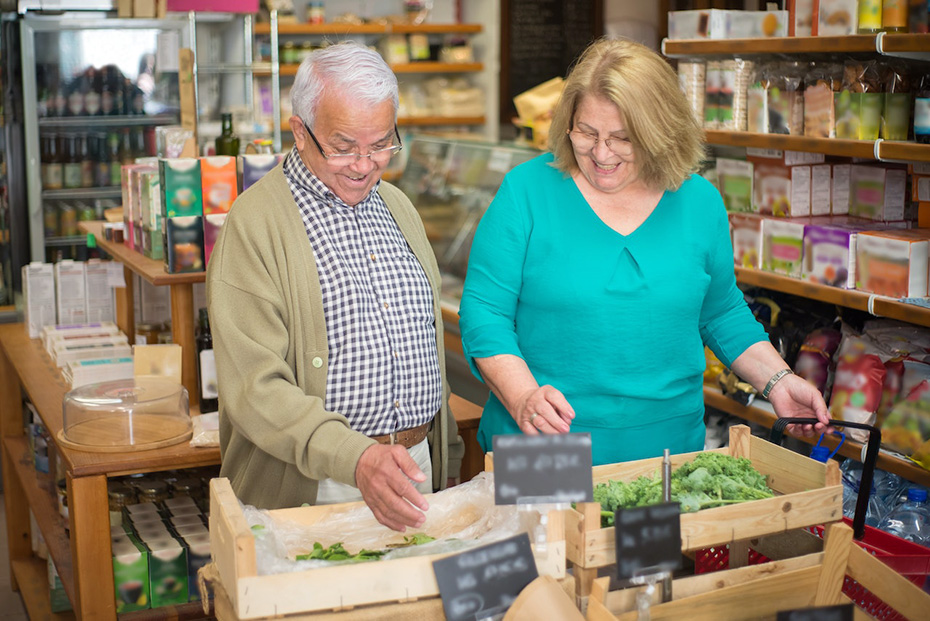 As the price of groceries goes up, purchasing your food and drink supplies is becoming something you and your wallet are not looking forward to. According to the Bureau of Labor Statistics the price of groceries was up almost 22 percent at the end of 2022, including big price rises in weekly items such as eggs.
You may start to wonder if it is cheaper to eat out at this point more often. Well, eating out over buying groceries is still a more expensive route, and you will save more money heading to the grocery store. Especially with these shopping strategies we have listed for you below.
Take Home Inventories and Make Lists
The first thing to do before you make a shopping list is to take inventory of everything you have at home. Check your fridge, cupboards, pantry, and where ever else you may keep food like those hiding places for your favorite foods so no one else finds them. This will help you know what you need to buy as you plan recipes for meals for the week, so you don't buy items you don't need because you aren't sure if you have them.
As you run out of items, or items hit their expiration date, add them to your shopping list, if you need them. Then, before you head to the grocery store, make a list and stick to it. This will help you to stay focused on your shopping goals and keep your mind off things you want, but don't necessarily need. Just know that it is okay to treat yourself if it's in your budget!
Meal Plan
Going along with making a list, meal planning before you shop will come in handy if you are looking to save. Meal planning will help you find exactly what you need to get, before you go. This will help you make less trips to the grocery store throughout the week, since you have everything planned. You will also be able to plan meals based on ingredients that are on sale.
Weekly meal planning will help you find meals that use similar ingredients, so you do not have to buy as many, like buying three types of spices instead of six. Having a game plan for your weekly food and drink choices will decrease your trips to the grocery store, help you avoid expensive last-minute trips, and keep you organized.
Shop With Your Wildfire Rewards Card
To make paying for groceries a little easier, pay with your Wildfire Rewards Visa® and earn some cash back when you shop. When you use your Wildfire credit card to pay for groceries you will receive rewards points. You can then redeem these reward points at a later date for cash back, meaning you will earn money as you buy.
For the best return, pay off your card in full once a month instead of the minimum payment, if you can. This will keep you from racking up interest charges.
Coupons and Loyalty Apps
Check to see if your go-to grocery store has a loyalty app program. If so, then install the app on your mobile phone and enroll in the loyalty program. These apps will often send coupons to you for items you frequently purchase, as well as other coupons and savings that are not on the app. These apps can often help you make lists and earn you fuel points to save on gas if the grocery store has a gas station.
When the paper ads come to your doorstep, be sure to give it a look through for money saving coupons. Also consider buying a Sunday paper. There are sometimes coupons hidden in these as well.
Skip on Big Name Brands
It can be habit to look for and pick out the item that has the most recognizable name brand. You hear about it, trust it, and know it from ads that are all over the place. However, often times there are lesser name and store brands of the exact same item for a cheaper price. While the price difference of a big name brand and a lesser name brand may be small, the more name brands you don't buy, the more the savings will add up.
Take Advantage of Sale Prices
Sales are a wonderful thing when it comes to saving money and can help you stock up on staple items. If there are items on sale that last a long time, and are something you use often, like pasta, canned food, shampoo, or paper towels, use that sale to stock up on those items. It may cost you more in the moment, but it will save you more money in the long run, especially if there is a future jump in price for those items.
Buying these items in bulk when they are on sale will also save you time and gas from having to make more trips in the future. Just be sure to check the expiration date of these items when you buy them in bulk, to ensure you will use the amount you are getting before it expires. Also watch out for after-holiday and season sales when special items will go on clearance sales.
Unit Price & Math
Unit prices are often listed on the shelf price for an item and they tell you the price per weight measurement, such as pound or ounce, for an item. If you are trying to decide between brands or getting a bigger or smaller quantity of something, the unit price can help you figure out the most budget friendly way to go. You just have to do a little bit of math, unfortunately.
Unit price is found by dividing the shelf price by the weight or volume of an item. For example, a 6 ounce tub of butter may have a price of $1.20 and a 32 ounce tub may have a price of $4.80.
$1.20/6 ounces = $0.20 per ounce
$4.80/32 ounces = $0.15 per ounce
By running this quick equation it shows that the 32 ounce tub is overall cheaper than the 6 ounce tub, and buying the 32 ounce tub will save you money in the long run. Don't assume though, based off this example, that the bigger item is going to be cheaper. Sometimes prices are the same or the smaller or medium unit may be cheaper.
If unit prices are the same between different sizes or a larger unit is cheaper, that is when you check the expiration date to see if you will use a larger size in time. Buying the bigger item because it is cheaper isn't always the way to go. You will need to keep in mind your storage space and see if you have the room to keep a 32 ounce tub of butter in your fridge.
You can also use the unit price equation to help you make the cheaper decision when figuring out what brand of an item to buy. Compare the unit prices of different brands to discover which one is cheaper. Don't feel like doing the math yourself? Utilize a unit price calculator!
Utilize a Budget
Creating a budget is a great way to help you track where your money is going and that includes creating a grocery shopping budget. This will help you track how you are spending your money, help you discover where you need to look to save money, and where you need to apply the above tips.
If you need help with budget counseling don't hesitate to use our online resources. With this, if you haven't already, sign up for our Digital+ Online and Mobile banking service, which has tools that can allow you to create and track your own budgets.
Happy shopping!