Some education on furthering your education
"I went to college...And while I was there I was exposed to this world that I didn't know was possible."
- Tom Hanks
Finding a Job After College: Don't Panic
Date Published: Mar 11, 2021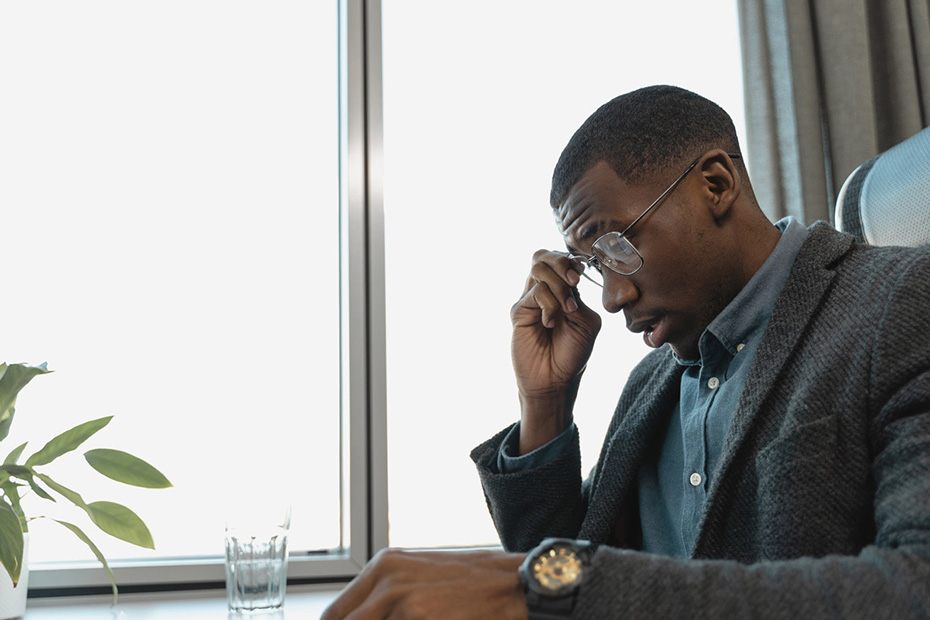 You did it! After so many years, homework assignments, exams, and projects, you finally secured your degree that no one can take away from you. Aside from being excited and relieved to finally be done with school, you may also be excited to land a job in your field of study and start making money.
Looking for a job after graduation can also be intimidating and stressful, as it can take a little longer than you would like. Hang in there though, because going months or years without finding a job in your field of study is nothing out of the ordinary.
Just don't worry, for it is not a matter of if, but a matter of when and you will find your desired job after college. It just may take some time.
Keep reading this article for advice, motivation, and guidance in dealing with post-graduation job hunting stressors, concerns, and the wave of emotions that can come with it.
Worried You Don't Have Enough Experience?
A common concern when looking for a job after graduation is not having enough experience. This isn't necessarily something you need to be worrying a whole lot about.
Hiring managers are not going to expect you to have years of experience and a trophy case of awards and achievements in your field. They mainly want to see that you have the drive, determination, and what it takes to succeed and make an impact.
If you happen to be lacking in internship and job experiences, highlight what you learned during your education or extracurricular activities, if you were involved in any. When it comes to extracurricular activities, be sure to highlight the ones that you held leadership positions with, accomplished something, relate to the job, or learned valuable skills and knowledge from.
When it comes to your resume, research the job descriptions of jobs in your field and list the skills you have that are desired for those positions on your resume. Keep in mind that experiences, such as part-time positions, volunteer work, and related hobbies, can all count toward experience, as well as related college courses and school projects.
It also doesn't hurt to mention that you are up for taking classes to learn skills, knowledge, and gain experience. The big thing is proving to a potential employer that you have what it takes to perform the job, succeed, and make an impact.
Waiting to Hear Back?
So, you have applied to so many jobs that you find yourself forgetting who all you have applied to and you still find yourself waiting for a response. You may have discovered by now that some employers will at least send an email confirming they have received your application and some you probably haven't heard from at all. The silence from not hearing back from employers can be deafening.
Regardless, you shouldn't wait to hear back from jobs before you start applying to more and researching new opportunities. While you are playing the waiting game, another thing you can do is take advantage of networking opportunities. Stay active in your academic community to build up contacts and meet employers. Face-to-face time can have a big impact on a potential employer and can help them confirm if you would be a good fit with their company.
Make goals to submit a minimum number of applications so you don't get too fixed on one position. Use those goals to help you lift the weight of some of the anxiety you may feel from not hearing back. If you achieve your application goals, make it through tough interviews, and/or go to networking events, recognize your accomplishments to help you build your self-confidence and keep you motivated in the hunt for a job.
If you want to increase your chances of hearing back from an employer, look for keywords in a job description and include those words into your resume and cover letter.
Employers can get hundreds of applications and majority use what is called an Applicant Tracking Software (ATS). An ATS gives an employer the ability to sort through applications based on certain keywords such as skills, years of experience and experience alone, and training (indeed). So, make sure you do your research on a job posting, read the description thoroughly, and tailor your resume to fit that job posting.
Be Patient and Don't Give Up
The average time for a college grad to secure an entry level position is about three to six months, but sometimes it can take longer and that is okay. As long as you do not let yourself get deterred, and you do not stop trying to land your first job after graduating college. The biggest thing to keep in mind is that a job will come and you are not alone.
While on the job search try to look on the bright side and take advantage of the time you have by doing things like attending networking events, taking up freelance options, and trying your hand at an internship. This will help you build experience and meet people. It also doesn't hurt to enjoy the downtime after getting your degree and to celebrate the small victories of job hunting, such as hearing back from a recruiter.
Perseverance is key, especially if you find yourself getting rejected time and time again. Just keep applying for the right job, because it could be right around the corner. As long as you don't give up, you are not failing at finding a job.
The right job will find you in time and when you get it, know that it will make all of the time and wave of emotions you experienced with job searching worth it, so hold on to that. Reminding yourself that you will get a job will help to keep you motivated and focused, and make getting past the bummer of rejection that much easier.
Stay confident, determined, patient, positive, and don't give up. The job you are searching for will come it just may take some time. You've got this. We know you do! Just know that it is not how long it takes you to achieve something that matters, but that you never stop trying.