Budgeting tips for your great adventure
"To see the world, things dangerous to come to, to see behind walls, draw closer, to find each other, and to feel. That is the purpose of life."
- James Thurber
Financial Travel Tips
Date Published: Mar 11, 2021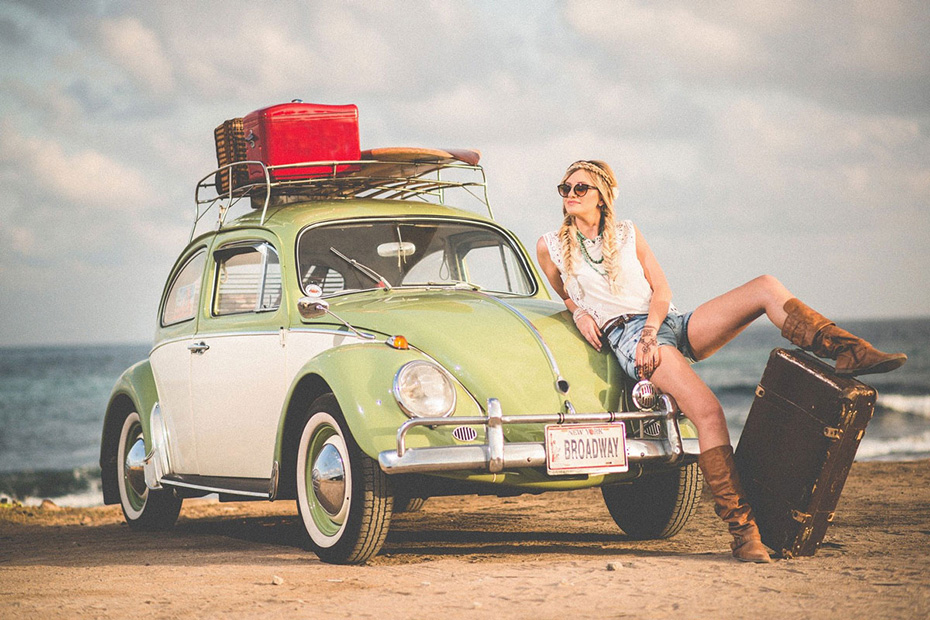 It's a big world that we live in full of unique landscapes, different cultures, and views that make you feel like you are infinite. Venturing out to experience these things can be a humbling and rewarding journey, whether you travel a few hours from the place you call home or hop on a plane to a distant land. Preparing for a trip can be stressful as what seems like thousands of thoughts race through your head as your excitement builds.
You may be asking yourself, did I pack too much, did I pack too little, what if this happens, and what if that happens. These types of thoughts are normal to have before a trip and we are here to help you be more prepared financially when it comes to travelling. This article will help settle your mind on the financial planning part of a trip and make planning less stressful and more exciting.
Let Us Know About Your Travel Plans
Let's say you are flying thousands of miles across the Atlantic Ocean to the beautiful city of Rome. You decide not to make us aware of this and you begin using your Wildfire Visa® Credit Card to make purchases. Everything is going smooth until you discover that your card has been blocked. This is because our system picked up the activity as fraudulent, since your card suddenly began ringing up purchases in another country.
Giving us a call or stopping by one of our locations to make us aware of your travel plans will prevent this from happening. Whether you are travelling near or far, it is a good practice to make us aware or your travelling plans, so your card does not get blocked. Giving us a heads up will prevent your purchases from being uninterrupted, so when you find yourself in Rome you can actually do as Romans.
Pick Up That Debit Card
When travelling, especially to different countries, you may run out of cash or local currency. There may be places and activities that you may want to do that only take cash. This is when your debit card with ATM access comes in handy. It will give you the peace of mind knowing that you can readily have access to cash, in case you need it. Use our ATM Locator to find the ATMs in the area you are visiting. A debit card with ATM access is one of those things that is simply better to have and not need, than need and not have.
Be On Guard For Pickpockets
Tourists are easy targets for pickpockets mainly because they are in a new area and not paying the best attention to their surroundings. Pickpockets are skilled. They practice their craft and can steal things from you without you noticing. They are sometimes compared to magicians, and according to Safes International as of January 2019, an estimated 400,000 pickpocketing incidents happen every day worldwide. Here are a few tips to avoid being pickpocketed:
If you carry a wallet in your pant pockets, be sure to keep it in your front pocket and not your back pocket.


If you have a back pack, purse, or some other type of bag, it is a good practice to put some sort of locks on the zippers of your bag to make opening them difficult for anyone, but yourself.


Do not carry unnecessary cash. Cards can easily be cancelled if stolen, but cash cannot. Your best bet is to carry cards to pay for things and only carry cash that you know you will need.


Leave all important documents such as passports, at the place you are staying (hotel, campsite, etc.) and locked in a safe or bag or hidden away.


Keep any backpack, purse, or other bag on you or within eyesight at all times.
Make Backup Copies of Documents
Going along with pickpocketing, it is a good idea to make copies of important documents and items such as credit cards, passports, and driver's licenses in case if anything is lost or stolen. Take one copy with you in a water resistant bag or case and leave the other at home. It also doesn't hurt to make electronic copies that you can store on an electronic device, thumb drive, a trusted cloud, and so on. It's totally okay to have backups of backups of backups.
Keep Track of Purchases
To make sure you stay within your rough travel budget, be sure to track just how much you are spending. This can easily be done on the go by logging on to your Wildfire Mobile Banking or simply keeping a collection of your receipts safely with you.
Think About Insurance
Travel insurance really is more of a personal preference and something that you will have to decide if you should enroll in. If you are going on an expensive, lengthy trip or taking important and valuable items with you, it is probably a good idea to get insurance. Traveler's insurance will give you peace of mind, ensuring that if anything unexpected should come up, you will be covered. If you have any doubt or are on the fence, just be safe and sign up for travelers insurance. That way you can adventure with fewer worries and be ready for whatever your trip throws at you.
Pay in Local Currency
It may seem like a no-brainer to pick U.S. Dollar (USD), when you are in a different country making a purchase using a credit or debit card, and you are presented the option to pay in USD or local currency. However, you are much better off making the purchase using local currency. According to Investopedia, there are conversion and exchange rates that are attached to choosing to pay in USD. This means that you are, in a sense, wasting money by choosing to pay in USD instead of local currency (Papadimitriou, Investopedia).
Travel Safely
Financial security while you travel is a very important thing to keep in my mind and it can add unwanted stress to your trip. Your adventure is your time to relax and escape the stressors of reality for a little bit and we want to help you do just that. Following these simple tips can help calm any worries about your finances as you embark on your expedition. Happy travels!