Sign Up Today!
Helping kids focus on saving for the future! Available for Kids 12 and under.
---
How It Works
Wildfire's Kids Club is the PIG-ture perfect way to help kids save money! Every Kids Club member will receive a prize passport when they come into the branch.
Kids can bring in their passport and a deposit monthly to get a special prize. When the Kids Club member gets 12 consecutive passport stamps, they will receive $12 deposited into their Kids Club Account. The Kids Club is open to children 12 and under, and the child must be present to get a monthly prize.**
New accounts will also receive a Wildfire stuffed pig with child present at account opening, with a minimum $10 original deposit. Along with our prize giveaways, Wildfire also offers a 0.25% APY rate bump* on our CDs and fee-free coin machine use for our Kids Club accountholders.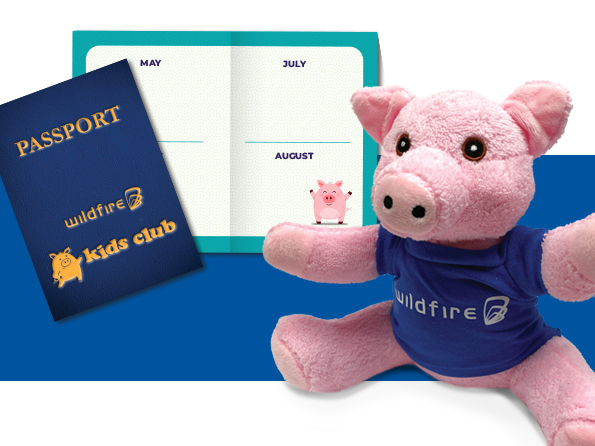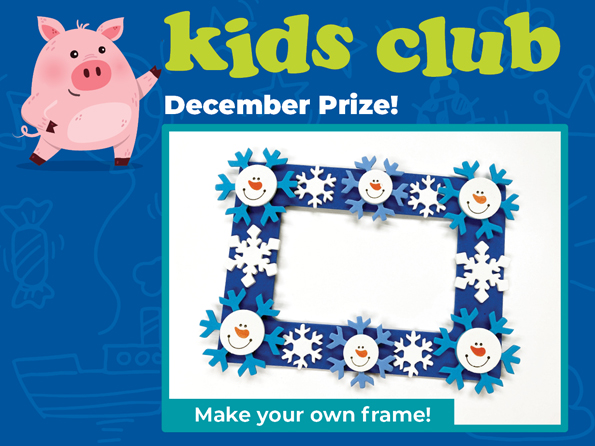 December Prize
---
Our Kids Club members are PICTURE PERFECT! This December, your Kids Club member can bring in a deposit and take home a snowflake picture frame craft!
New Kids Club members will also still get a Wildfire stuffed pig at account opening.
Watch your email to find out what special prizes we will be offering next month!