Create Your Dream Home
Utilize Home Equity loans to transform your current home into your own and carry out the home improvements you have your eyes on.
---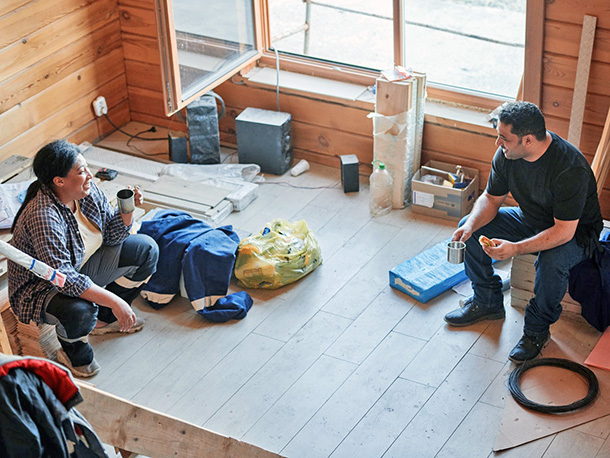 The Gist
A home equity or home improvement loan allows you to borrow money, using your home's equity as collateral.
Equity is simply the difference between how much your home is worth and how much you owe on your first mortgage loans.
Example: Let's say you purchase a home that is worth $100,000 with a down payment of 15% or $15,000, and you plan to pay the remaining $85,000 with a mortgage. You currently have equity of $15,000 in the home.
Features
Save money with competitive rates and low monthly payments.


Save time with convenient and easy phone or in person application process.
With Wildfire you can choose between a Home Cash Equity Loan or a Home Equity Line of Credit (HELOC) to help you enhance your home.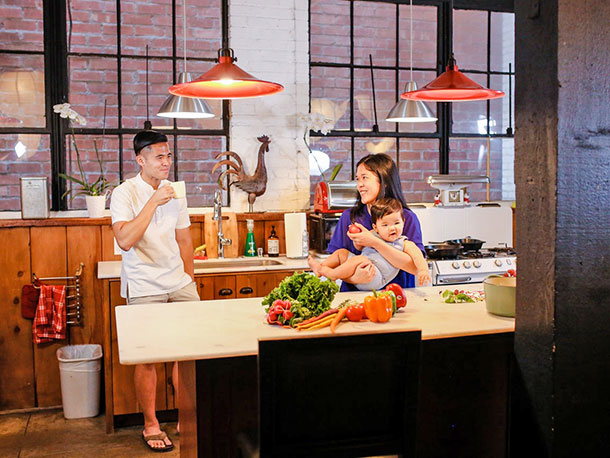 Home Cash Equity Loan Rates


Mortgage applicants please read our Mortgage Applicant Disclosure
20 year amortization; 5-year balloon*.
All payment examples are for principal and interest only. Property taxes and insurance are not included.
A balloon payment will result if only principal and interest payments are made during the term of the loan.
Effective Date: 12/2/2023 - 12:00 A.M. EST
Loan Information
Interest Rate
APR
Payment Amount
Loan amounts greater than or equal to 80.00% to 90.00% Loan to Value, appraisal may be required.
$8.84/mo per $1,000 borrowed based on maximum Amortization Period.
Loan amounts less than or equal to 80.00% loan to Value
$8.68/mo per $1,000 borrowed based on maximum Amortization Period.
* Balloon repayment and option to refinance example: If you borrow $50,000 at 5.899% APR for a 240 month amortization, 60 month balloon term, you will make 59 payments of approximately $355.31 and one final payment of approximately $42,734.01. All or a portion of the final payment may be refinanced with qualifying credit worthiness.
Equity Line of Credit Rates
There are no transaction, activity, membership, or participation fees.
10 year draw period, 25 year amortization period.
Additional charges may apply.
Maximum rate 18%.
Effective Date: 12/2/2023 - 12:00 A.M. EST
Loan Info
Interest Rate
APR
Notes
-- $5,000 min; $250,000 max -- 90% of appraised value
APR is Variable and reviewed monthly.
Current rates, closing costs, and disclosures are available on our rates board (all rates are subject to change without notice) Call 800-227-2328 or 989-249-8200 for more information. Your Mortgage Specialist wants to help make your home ownership dreams a reality. Contact us today!